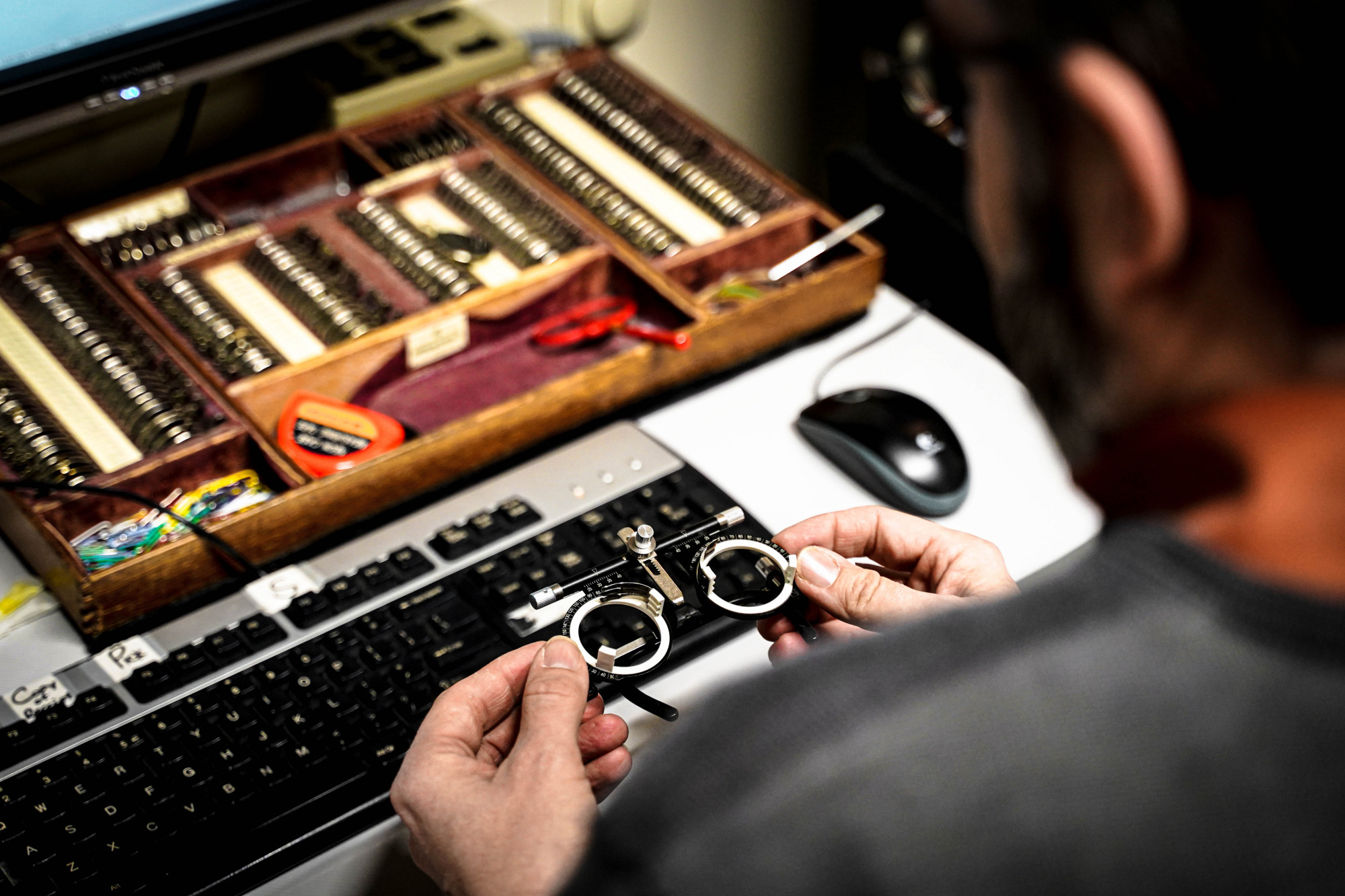 About Us
Stewart Caithness Gray Optometrists are independent optometrists in central Dunedin.
We are a privately owned independent optometry practice who prides ourselves on providing professional and trusted eye care services to Central Dunedin, Mosgiel and Gore.
We offer the full range of optometric and dispensing services and have some of the finest eye wear in Dunedin from many of the world's leading designers.
Our therapeutic optometrists can treat many infective and allergic eye diseases in addition to the more traditional optometric services.
We have a reputation for high quality personal service and advice and we strive to provide you with the highest possible eye care.
We would welcome the opportunity to provide you with the best service and products in the industry.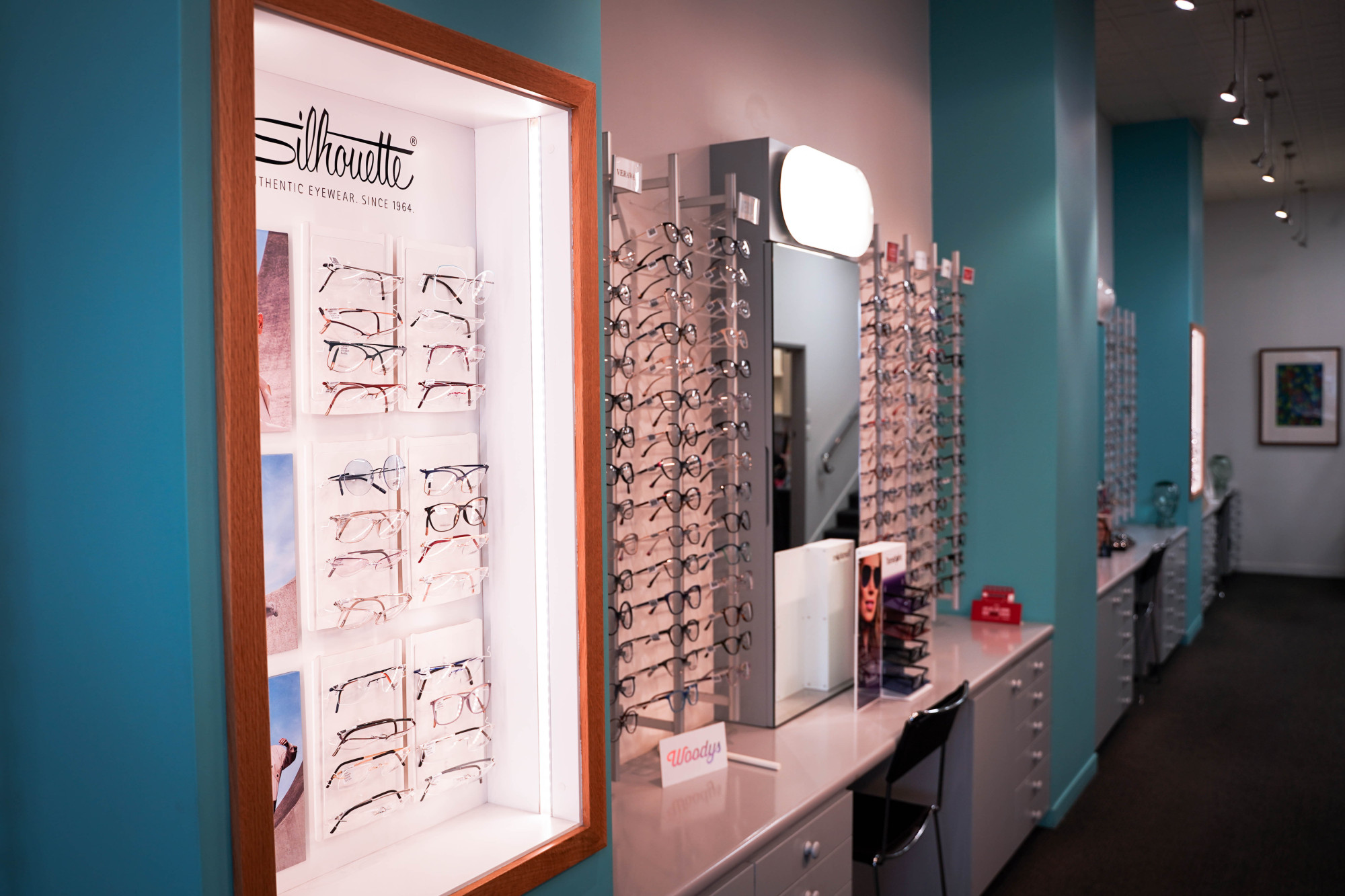 Our History
In 1984, Stewart & Caithness Optometrists was established when Hamish Caithness joined Brian Stewart in partnership. The first practice was set up in the New Edinburgh Way block on George Street, in central Dunedin before relocating in 1991 to its current site at 323 George Street. Three years later For Eyes sunglass store was established next door to the practice but was incorporated back into the main practice in 2013.
In 1996, UK-trained optometrist Paul Gray joined the practice for 3 years as part of his overseas travel and professional experience. He returned to the UK for a few years, before ultimately relocating to Dunedin in 2002 and joining Brian and Hamish in partnership in 2006. The practice was renamed Stewart Caithness Gray Optometrists Ltd in 2010. In 2014, Hamish retired from practise, followed by Brian in 2017.
Paul Gray BSc(Hons), MCOptom, PGDipSci, AdCertGlauc
Optometrist and Director
Dunedin (Tuesday, Friday and Saturday)
Mosgiel (Mondays)
Gore (Wednesday and Thursday)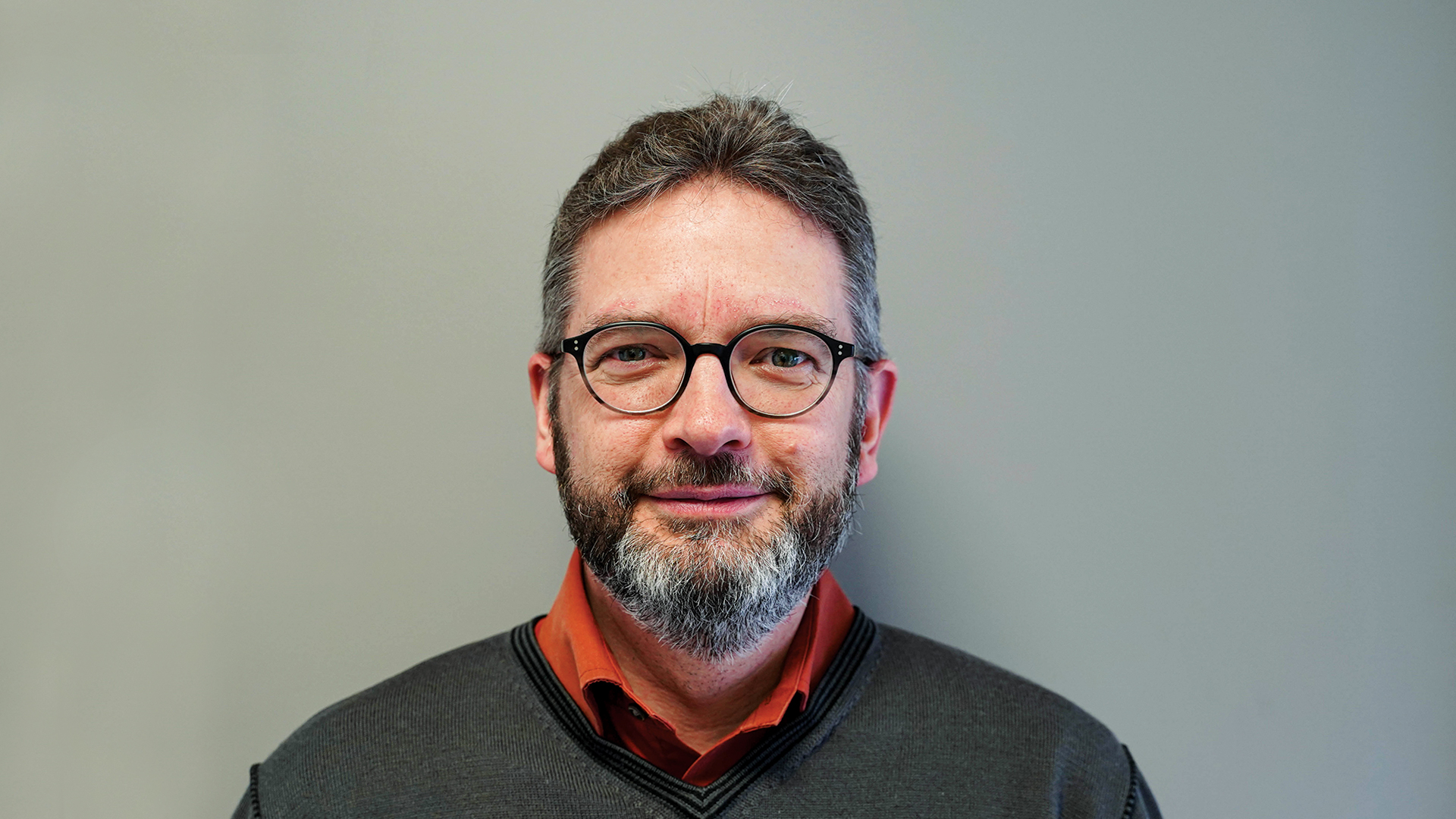 Paul comes from North Yorkshire and studied for his degree in ophthalmic optics (optometry) at Aston University in Birmingham, England. He spent a few years working at Cooper and Leatherbarrow Opticians on the edge of the Yorkshire Dales before heading to Dunedin in 1996 for a couple of years of overseas professional experience. After returning to the UK, he realised New Zealand offered a far better lifestyle so came back to make Dunedin his permanent home in 2002.
In 2010, Paul completed a post-grad diploma so he could treat various infective and inflammatory ocular conditions and then an advanced certificate in glaucoma in 2019 so he can independently treat and manage glaucoma patients.
Paul is married and has two sons and a dog. Most of his time away from work is spent with the family although he enjoys tramping and is a member of the Dunedin Land Search and Rescue (LandSAR) group and the Dunedin Cliff Rescue team. Paul is a former violinist, passing his Grade 8 at school and one day will dust it off and start playing again when time allows.
Janet Chung BOptom(Hons)
Optometrist
Dunedin (Every day except Tuesday)
Mosgiel (Tuesdays)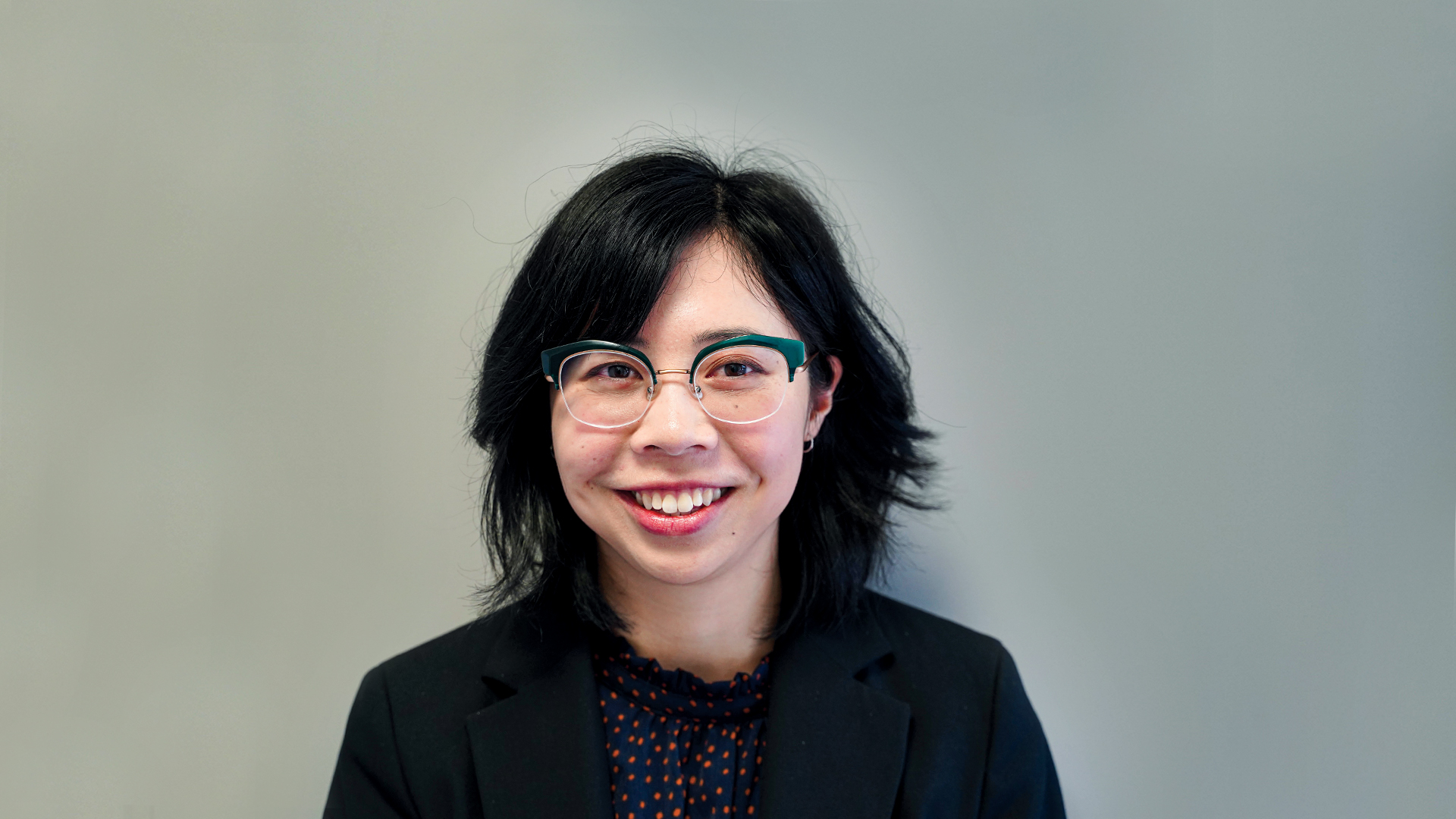 Janet hails from Auckland but made the move south to Dunedin in 2018 after completing her optometry degree from the University of Auckland. Janet holds a position of honorary teaching fellow in the optometry department at Auckland University.
Devashini Bottinga BOptom(Hons)
Registered Therapeutic Optometrist
Dunedin (Monday, Tuesday, Saturday)
Mosgiel (Wednesday)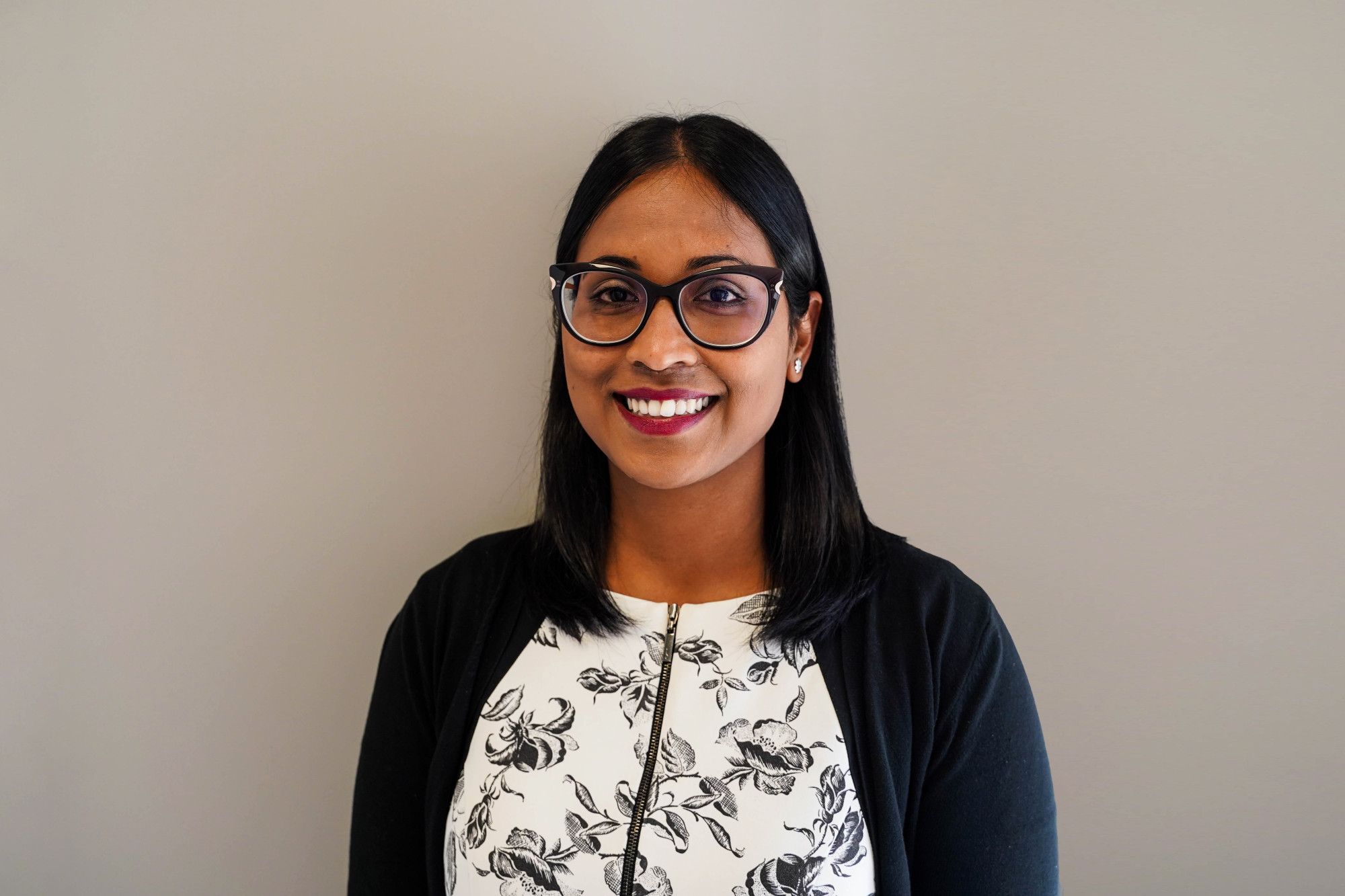 Devashini graduated from the University of Auckland in 2015 and worked in Waikato and Auckland before moving to Dunedin for a better lifestyle in 2018. She joined the Stewart Caithness Gray team in 2023. She is passionate about optometry and is particularly interested in dry eye and myopia management. She is also authorised to prescribe treatment for glaucoma. Devashini spends her time outside work with her husband, running after their toddler and rescue greyhound.
Kobi is a dispensing optician and runs our workshop in Dunedin. She also manages our fantastic selection of spectacle frames so has a wide breadth of knowledge related to the frames and lenses we supply as well as actually glazing the lenses into your frames and providing adjustments and repairs.
Optical Assistants/Support Staff
To this day, our team remains passionate in delivering an exceptional eye care experience tailored for each individual. Our optometrists are therapeutically certified to independently manage eye health conditions and are also members of the NZ Association of Optometrists and the Cornea and Contact Lens Society of NZ. Paul has also received a further endorsement to manage and treat glaucoma.
Outside of the consultation room, we also have a fabulous and knowledgeable team who keep the practice running smoothly. They are the first people you meet when you visit and we recognise their importance and value within the practice.